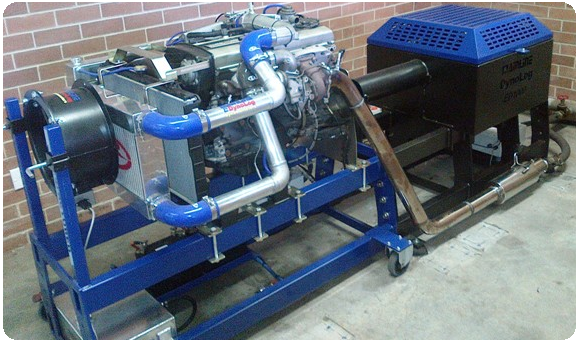 The ED1000 is a versatile and affordable, air cooled eddy current based engine dynamometer system with all of the control and data acquisition capabilities of our advanced water brake based systems, housed in a compact and portable test bed, and featuring a detachable engine cart, providing the added convenience of engine fitment remote from the engine test cell / room. 
The fan assisted, air cooled, high capacity, single eddy current retarder (PAU), is torque rated at 1500NM and power rated for 1000 kW @ 6000 RPM , and optionally module expandable to incorporate twin or even triple eddy current retarders for higher torque applications if required.  
Incorporating our industry leading dynamometer controller,and data acquisition system, the ED1000 will produce extremely accurate and repeatable test results, time and time again.
Engine Applications
1 to 8 cylinder Si & Ci engines

1000kW

(1300Hp)

power capacity

1500Nm

(1100ft-lbs)

torque capacity
Engine Speed < 6000 RPM 
Modes of Operation
Precise Steady-State control stability
Ramp / Step / Endurance modes
Auto and Manual Servo Throttle control modes
Constant Speed, Torque, Power, Throttle and MAP / Boost control modes
Features & Benefits
Compact operator console with twin LCD monitors
Engine docking cart system

User friendly, Windows 7 based dynamometer software program

Software controlled servo throttle ( Fully Automatic Throttle Control)
Digital temperature control for Engine Coolant, Oil, Inlet Air and Fuel
Advanced a

nalytical

 & dedicated tuning tools / test functions
Virtually unlimited data logging channels available
200 User definable "MATHS" / calculation channels
Multiple numerical & graphical displays
300+ supported external third party devices
Background data logging and export facilities
Advanced exhaust emission testing and analysis
Automatic weather station and environmental power correction
Expandable data acquisition inputs
Cell extraction fan control

ECU Data Logging

(100+ ECU devices supported)

Numerous options & accessories available
Endurance module allows programmable control of dyno speed & throttle position to simulate drive cycles

(Great for track simulations and engine run-ins)

 
Data Inputs / Measurements
Power, Torque, Engine Speed / RPM
Ambient Temperature, Barometric Pressure and Relative Humidity
Air inlet Temperature

Water Temperature

Oil Temperature
Oil Pressure
Fuel Pressure & Low Fuel Level Warning
Fuel Ethanol content
Manifold & Crankcase pressure
Lambda and Air:Fuel Ratio

(Up to 10 AFR sensor inputs)

Exhaust Gas Temperatures

(Up to 16+ input channels available)

Turbo Charger or Supercharger Rpm
Differential Fuel Flow measurement system

(Fuel Flow to Engine, Fuel Flow Return to tank, Fuel Used (Mass or Volume units)

. Calculated Fuel Used, BSFC, Volumetric Efficiency etc.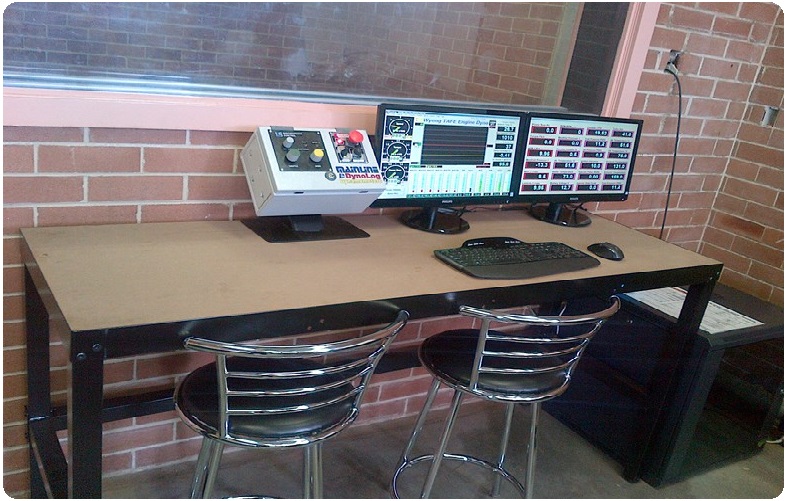 ED1000 Eddy Current Dynamometer Control Console