Mainline Dynolog Dynamometers
Welcome to the home of Mainline DynoLog Dynamometers, or "Mainline Dyno" for short ! Our systems represent a distinct, and unsurpassed, step forward in dynamometer technology...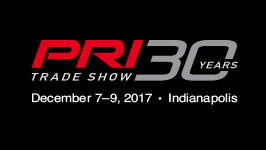 The motorsport business event of the year, where the international racing industry converge on Indianapoulis for three days is the Performance Racing Industry trade show being held at the Indiana Convention Center 7 - 9 December 2017. 

Our booth number is 5271, located in the Yellow Hall, will feature our very popular ProHub Chassis Dynamometer products which are the most effective "in chassis" tuning solution on the market for extreme performance vehicles and drag racing cars. 
If your in the market for a new dyno, come and ask about our special "PRI Dyno Deals" that will only be valid for the duration of the show, and only for visitors to our booth.