Mainline Dynolog Dynamometers
Welcome to the home of Mainline DynoLog Dynamometers, or "Mainline Dyno" for short ! Our systems represent a distinct, and unsurpassed, step forward in dynamometer technology...
Hyperaktive Performance Solutions have yet again claimed the crown for the highest power dyno pull result on a Mainline DynoLog Dynamometers ProHub Axle Shaft Dyno.. with a phenomenal 4343.8 Horsepower at the studs !
This could well be the highest power result on a vehicle chassis dyno ever ?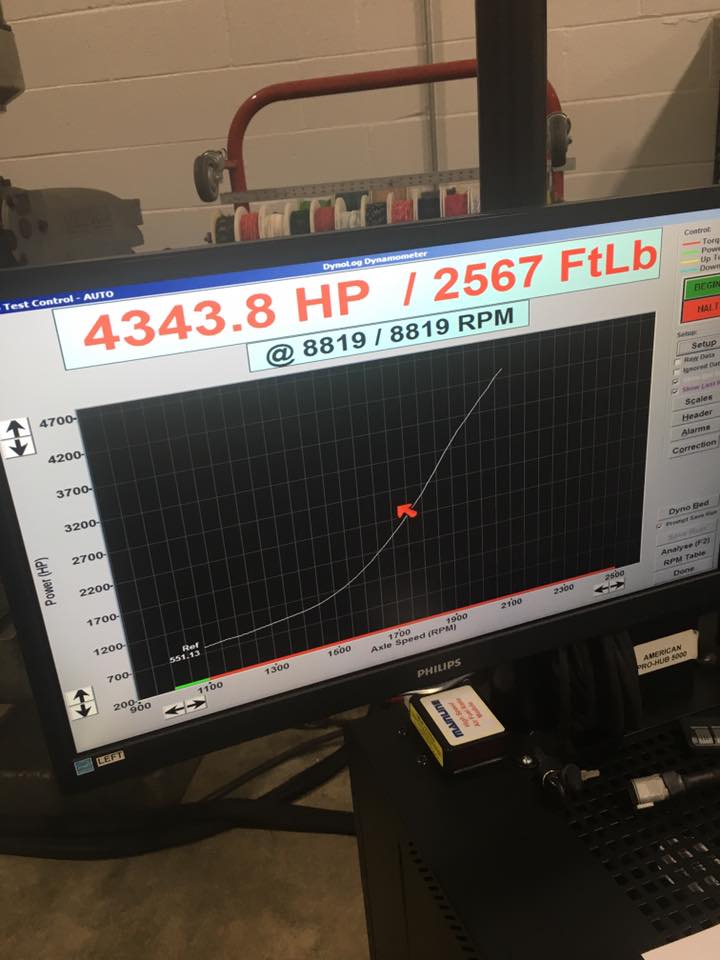 Goes to show a Mainline ProHub is the choice for serious power makers around the world.