JUNE 2019
2WD600L Series



Twin Retarder Ready

Chassis Dynamometer Package



(In Ground Configuration)
Manufactured 7 / 2017

$ 38,000.00 CAD

(Canadian Dollars)  
Located in Mirabel, Quebec  
ACE TUNING
ENGINE AND DYNO WORKSHOP
 Alex Champagne l This email address is being protected from spambots. You need JavaScript enabled to view it. 
Tél: 514-261-8018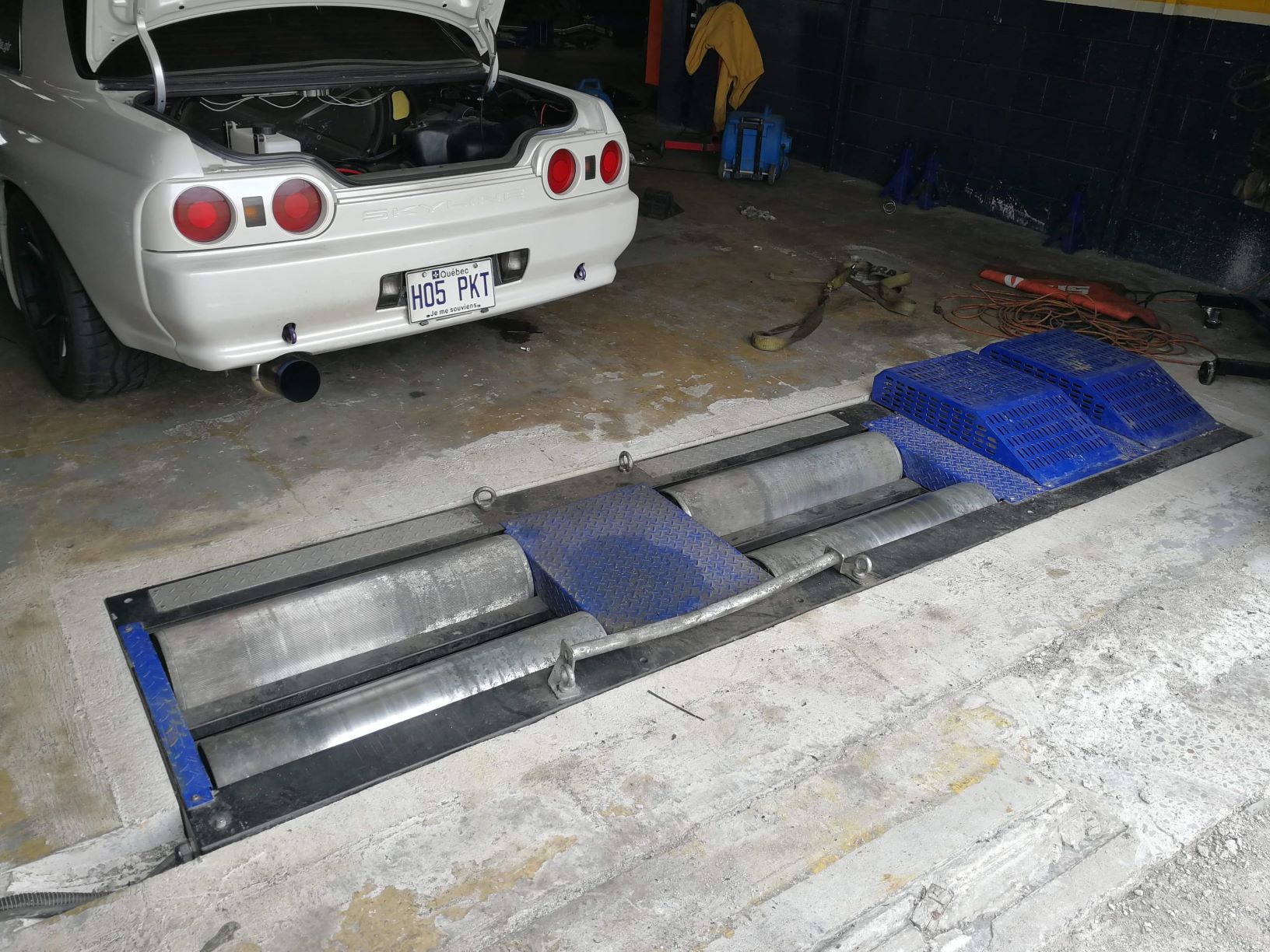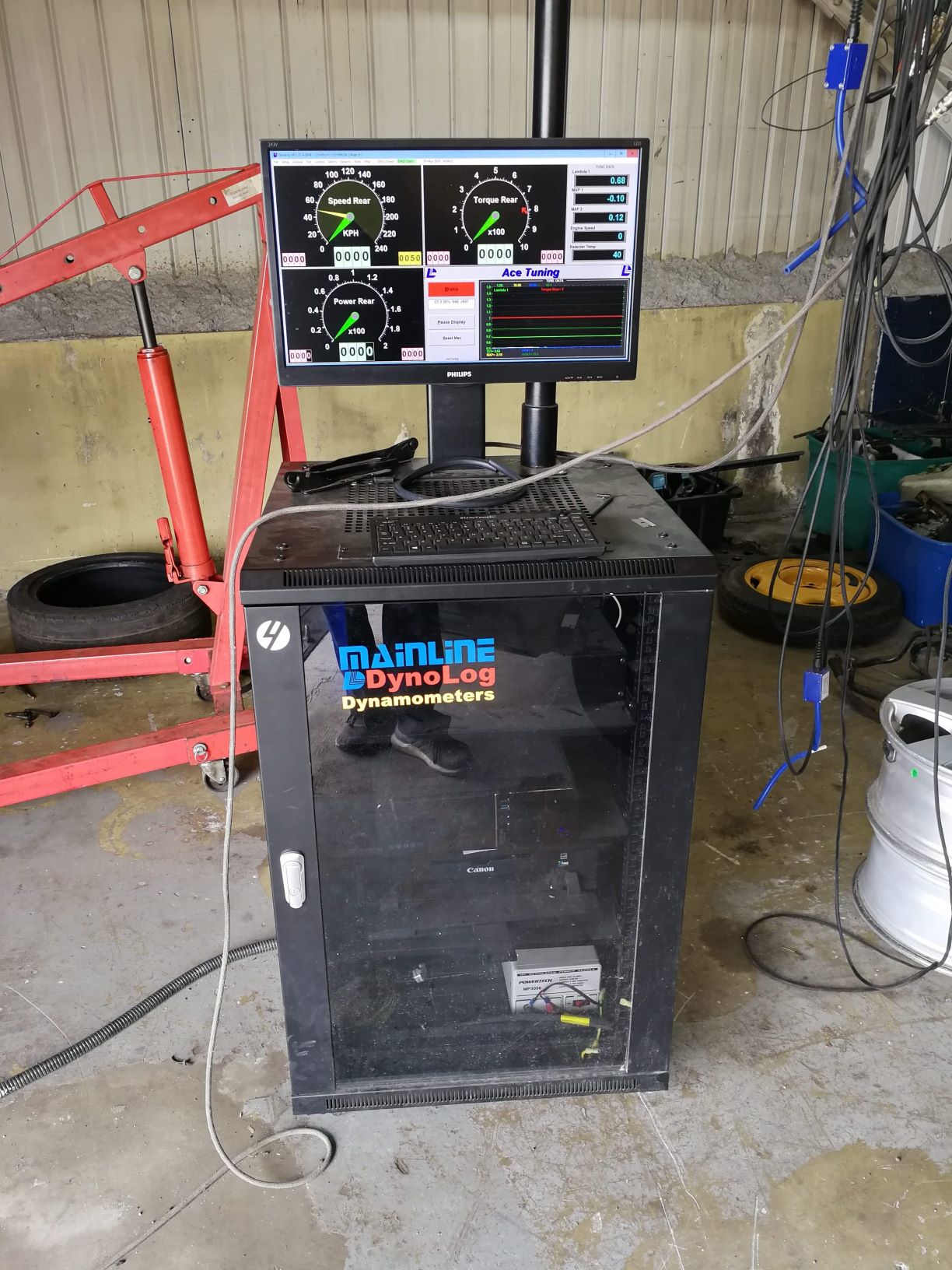 MARCH 2019
SOLD
HIGH PERFORMANCE ACADEMY'S 
All Wheel Drive Chassis Dynamometer Package
(ABOVE GROUND CONFIGURATION WITH RAMPS)

" PREMIUM SOFTWARE PACKAGE "


** 

EXCELLENT CONDITION

 

**

$80,000.00 NZD(Ex Gst ) 
BONUS ITEMS 

Full full lifetime access to all High Performance Academy Tuning, Wiring and Engine Building courses 
In person training in Queenstown New Zealand, prior to collection or online training when installed at buyers premises  
---
---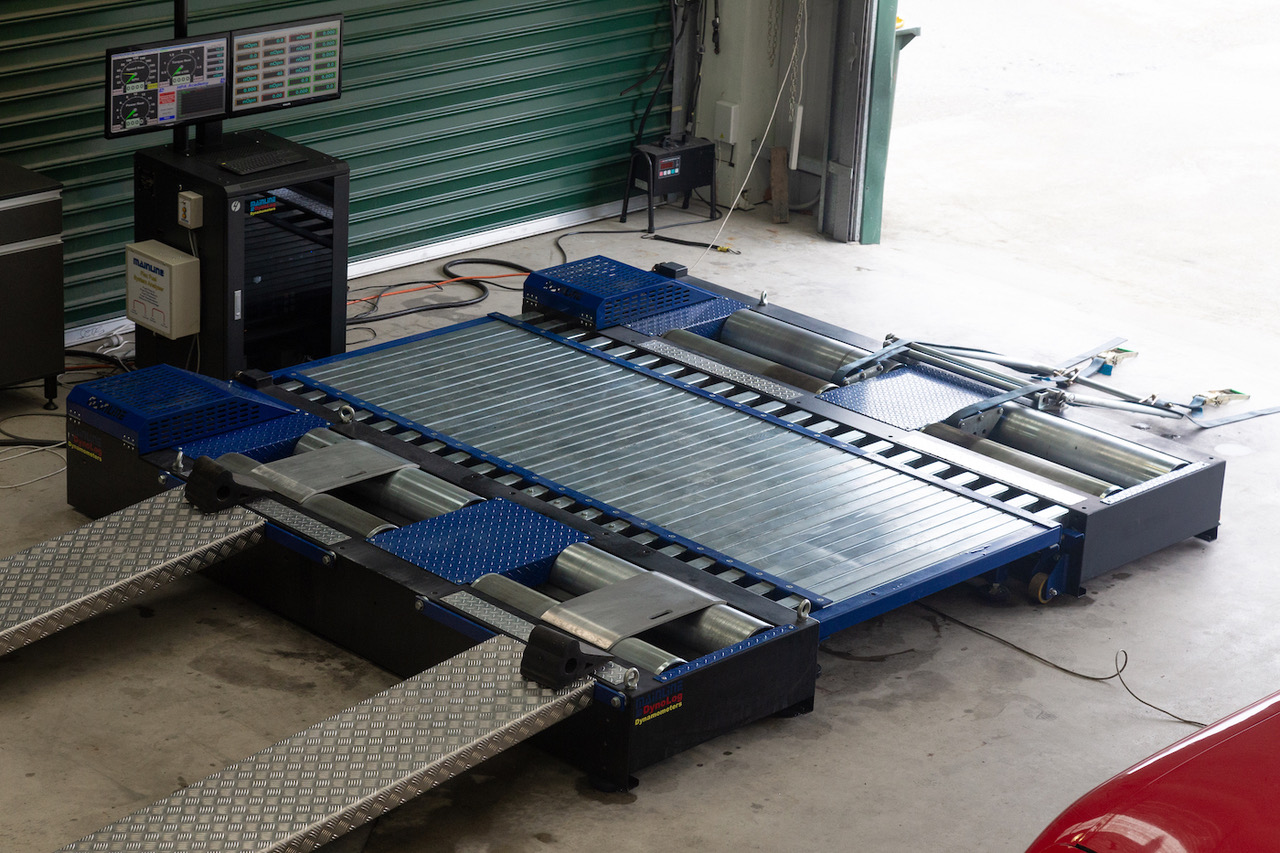 ---
This AWD1200L Series Chassis Dynamometer is up for sale by High Performance Academy in Queenstown New Zealand. This unit is in excellent condition and would suit a a new buyer, as it has only performed light work for creation of training and demonstration videos.The dyno software has also been upgraded to the Mainline DynoLog Premium Pro version and will remain on th unit when sold. The unit includes several optional accessories to enhance its techncial capabilities. This unit will also include 12 months tech support subscription direct from Mainline DynoLog Dynamometers in Sydney Australia.
This unit is being offered for $ 80,000.00 NZD (+ Gst) and represents excellent value for moneyh, and a significant saving over a new unit. This unit will suit New Zealand purchasers as it is for collection / pickup from Queenstown NZ.
For a detailed listing of inclusions, accessories and more photos click on the image above or this link : High Performance Academy AWD Chassis Dyno (For Sale) 
---
2WD600P PREMIUM MODEL DYNO PACKAGE FOR SALE 
$ 32,000.00 USD (or Nearest Offer)  

***PRICE REDUCED FOR QUICK SALE** $ 28,000.00 USD
LOCATION - CLEARWATER FLORIDA USA
THIS DYNO HAS BEEN SOLD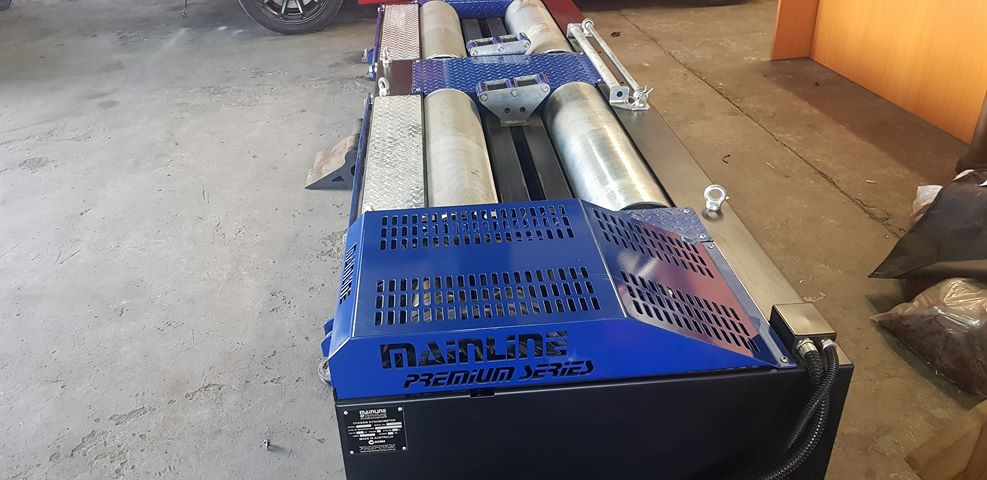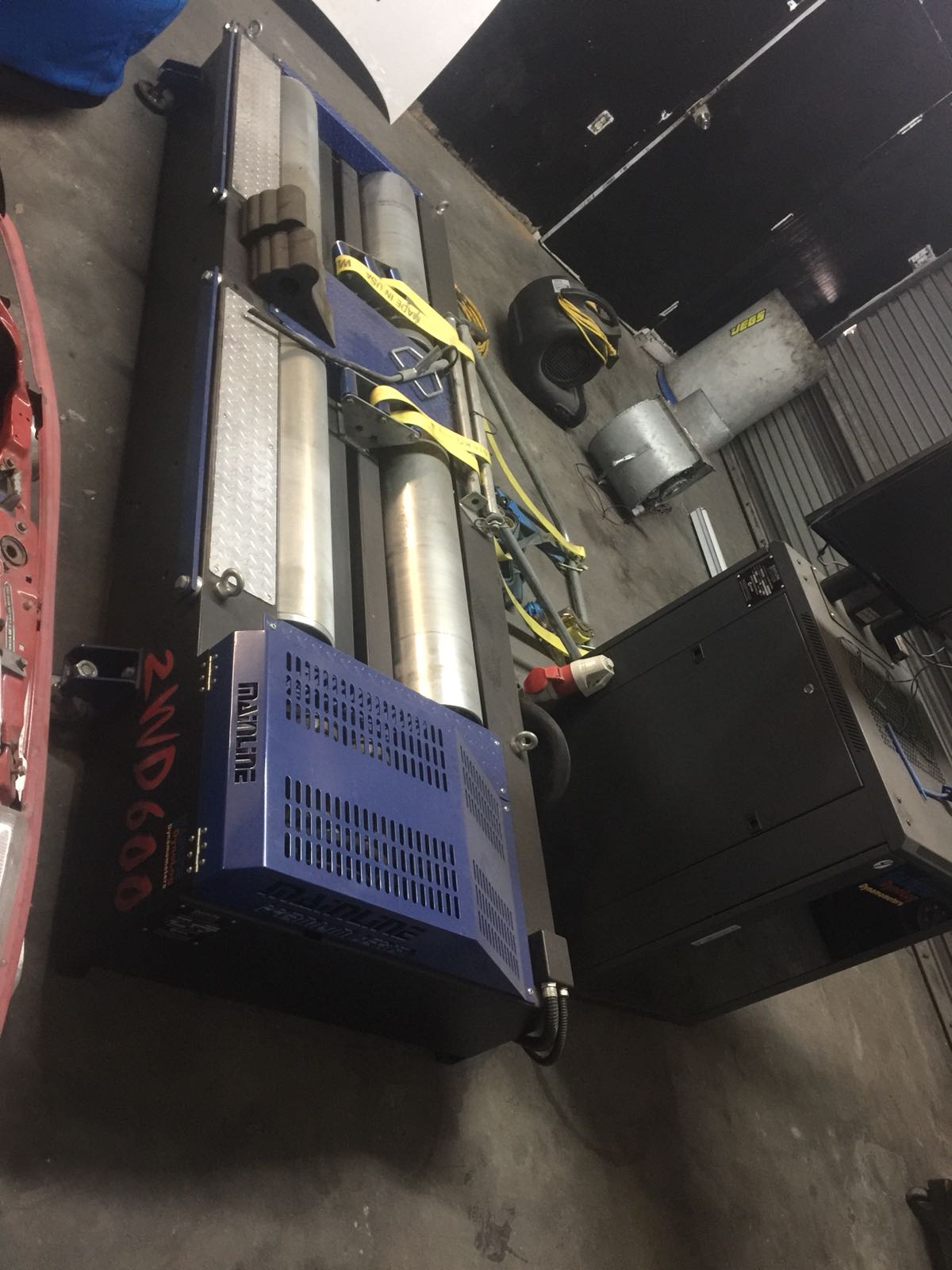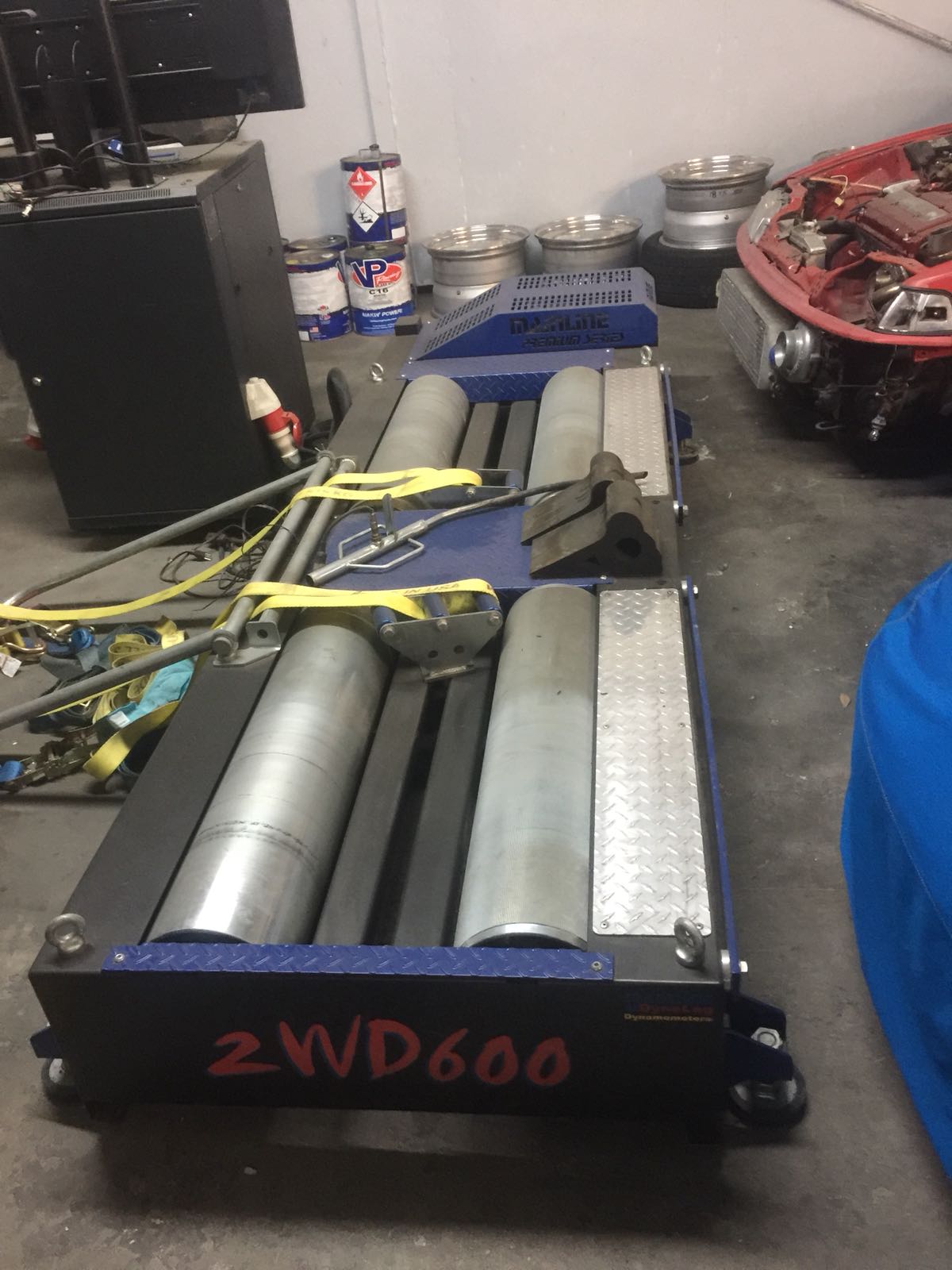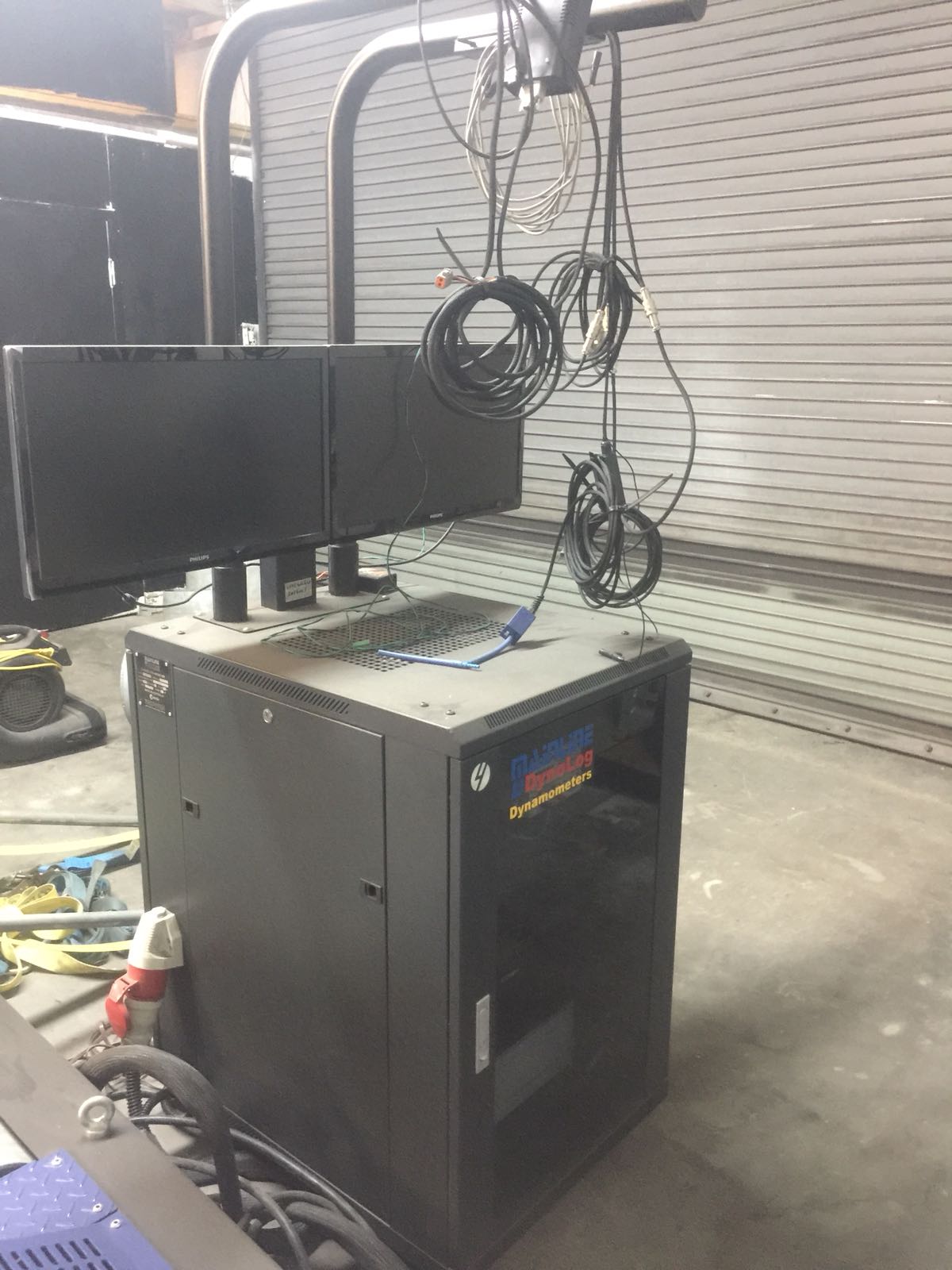 DYNAMOMETER CHASSIS 
2WD600P Premium Extra Heavy Duty Chassis Bed
(1200HP Power Rated - AWD Ready)
Premium Heavy Duty Reinforced Chassis Bed 
External outrigger chassis bed feet (Increased operational stability & Height Adjustable) 
Wide track roller sets ( 400mm to 2200mm roller track)
Automatic Load cell and retarder cooling fans control 
Traction enhancing roller spacing.
Vehicle Traction Control & Restraint Kit
WORKSTATION 
Deluxe Rolling Workstation Cabinet with Twin Boom Arms 
Dynamometer Control & DAQ Module ( RWD, FWD Vehicles)
Automatic Vehicle Cooling Fan Control
Computer Control Module (Includes Dyno PC, Colour Printer, Wireless trackball keyboard dyno controller, Twin 24" LCD Monitor, Microsoft Windows 7 Operating System, 
MDD Premium Pro Version Software Suite for Windows)
DATA ACQUISITION - SENSOR INPUTS 
Automatic Weather Station
(Live Environmental Power Correction) 
Retarder Temperature Sensor( Retarder Temperature Data Logging & Retarder Over Temperature Protection System) 
High Speed, Wide Band AFR Meter Kit ( Includes extended exhaust probe, and heavy duty rubber retaining straps) 
Engine Tacho - Derived RPM 
Twin Channel MAP / Boost Pressure Module
200 MATHS Channels ( User Definable Calculation Channels) 
Tacho Trim Module ( Controls to Engine RPM)
INCLUDED OPTIONAL ACCESSORIES 
3.4 Metre Premium Aluminium Vehicle Ramps 
Combined Engine Tachometer / RPM Module
"Injector / Component Duty Cycle Module 
150 PSI Fuel or Oil Pressure Logging Module
SOFTWARE
Premium Software Upgrade to Latest Version
POWER SUPPLY
Wired for US Power
WARRANTY
12 Months Parts (Excluding Consumables - AFR Meter 02 Sensor, Printer Cartridges)
TECH SUPPORT 
Lifetime Technical Support Subscritpion, Unlimited Phone, Email, Internet Log In Support. 
SALE CONDITIONS
USA Buyers Only - $ 32,000.00 USD or Nearest Offer.
Collection from Tampa Florida Area (Buyers Expense)
Customer upgraded to ProHub 4000Hp Chassis Dyno
Unit available now.
*** WIRED FOR US 220V 3 PHASE ******
More details / expressions of Interest: This email address is being protected from spambots. You need JavaScript enabled to view it.